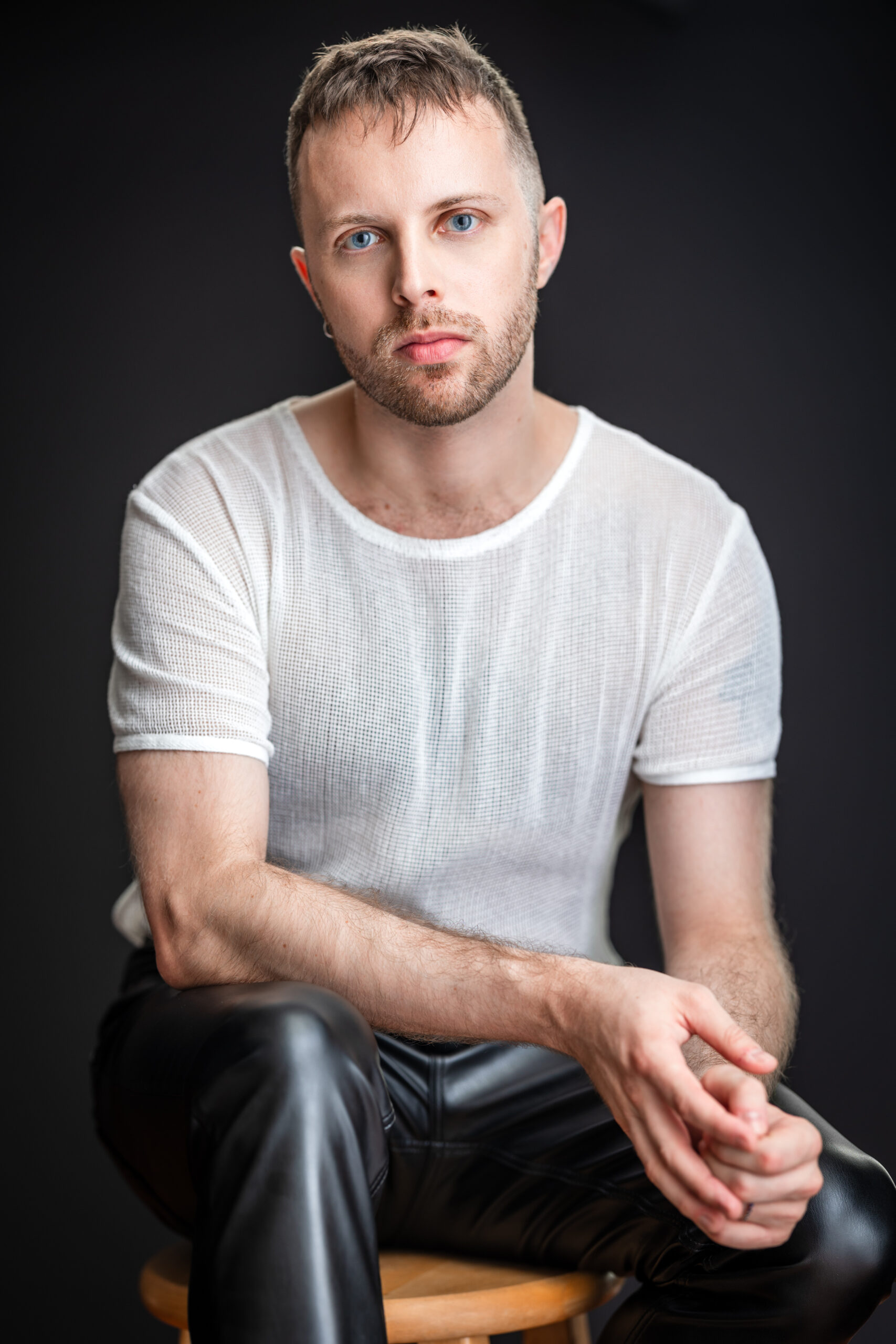 Eric Marlin (he/him/his) has been produced and developed by the Public Theater, Theatertreffen Stückemarkt, Ars Nova's ANT Fest, PRELUDE, the Civilians, Dutch Kills Theater Company, Edinburgh Festival Fringe, The Tank, Dixon Place, Samuel French, HOT! Festival, Exquisite Corpse Company, and PTP/NYC.
Winner of the Samuel French OOB Short Play Festival. Finalist for SPACE at Ryder Farm, the Jewish Plays Project, FMM Fellowship for Works in Heightened Language, and three-time finalist for the O'Neill National Playwrights Conference. Residencies: Baryshnikov Arts Center, Civilians' R&D Group, Montclair's New Works Initiative.
He has worked as a producer and stage manager for the Bushwick Starr, New Georges, WP Theater, Red Bull Theatre, CTown, PTP/NYC, Public Theater, and the New Ohio Ice Factory Festival.
MFA: Iowa Playwrights Workshop. BA: Bennington College.
"The ghost or the apparition is one form by which something lost, or barely visible, or seemingly not there to our supposedly well-trained eyes, makes itself known or apparent to us…"
– Avery F. Gordon, Ghostly Matters
My plays are haunted houses. Not that I write horror, per se (well, sometimes I do). My forms vary – family tragedies, dystopian parables, queer comedies. But always, I write about what returns and returns again until it must be made known. My theatrical worlds are defined by what haunts them; what's just offstage. Some of these hauntings include a singing goat's head, lampposts and dogs, Romanian folklore, a chorus of Antigones, six million dead. The hauntings are comprised of trauma and sorrow and venom and history, all banging at a world fighting desperately to keep them out. My works, which often begin as orderly and (somewhat) realistic, mutate and explode as a result, the collision with the haunting causing chemical, structural changes.
Sometimes I find it difficult to talk about the quality of hauntings in my work, because I don't write them on purpose. When I approach writing a play, I treat the theatre as a laboratory, a place to test out ideas and theatrical forms. The writing of the play is the carrying out of an experiment. But always, after gleefully carrying out my experiment, I turn around to discover a raw red thing pulsing with anguish. "How did that happen?" I wonder. "When did this pain slip in?"
I'm a very private person, but writing requires a kind of exhibitionism. It works against my instinct. If I thought I was actually revealing myself in my work, I'd never write. So, I trick myself. I play games, run tests, tell jokes, always attempting to stand on the outside of anything too painful. I convince myself that what I write is academic and a little dispassionate. But my plays, and my writing process, burrow. They start as intellectual games, and then dig deeper and deeper, until they find where the bones are buried. The haunting in my plays inevitably and invariably reveals itself to me, and there's no going back to intellectual games at that point.
In her introduction to a translation of Euripides, Anne Carson wrote, "Why does tragedy exist? Because you are full of rage. Why are you full of rage? Because you are full of grief." The hauntings in my work are these feelings writ large. My plays are haunted because the whole world is full of grief and rage. As a queer Jewish playwright, the house I've inherited is full of ghosts. I write to let the ghosts in, sit with them, hear them out. To plunge into the dark, to become a little less afraid.