Short/Ten-Minute/Collaborations
Rene and Georgette Magritte are making breakfast. Outside their kitchen is a cowboy, slowly approaching. Over a few dozen cups of coffee, husband and wife try to avoid discussing their recent infidelities.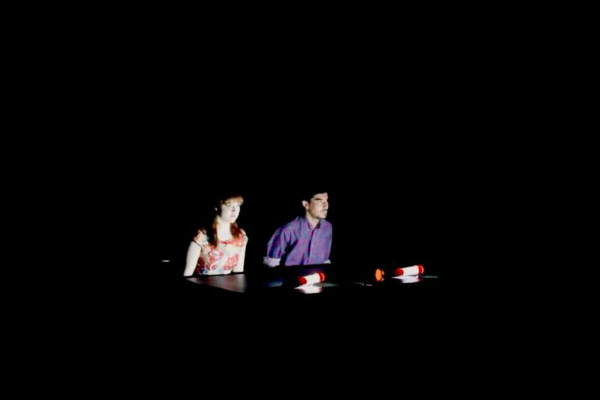 Winner, Samuel French OOB Short Play Festival, August 2017

​"Breakfast Scene" was originally a contribution to Exquisite Corpse Company's The Enchanted Realm of Rene Magritte, a site-specific collaborative theatre piece set in a house on Governors Island. The show ran August- September 2016.
​Lamb, and Other Considerations
Elliot has brought his boyfriend home to meet his mother. Mom has brought home her new lover, a BDSM-obsessed Russian witch. Fights ensure over a lamb dinner that does not exist.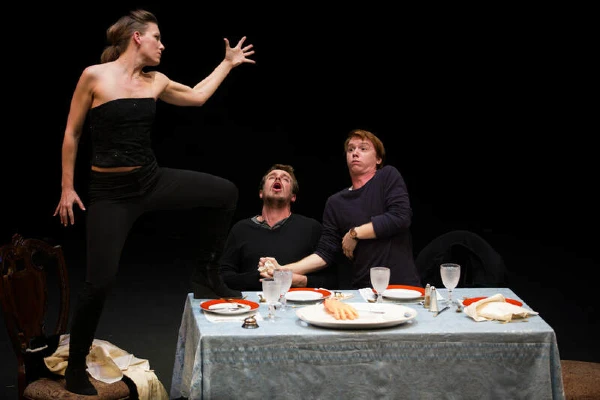 Production at the Public Theater (Bennington College Alumni 24-Hour Play Festival), January 2015
Staged Reading at Left Coast Theatre Co, May 2015
Two women chat during an unbearably long scene change. Chit chat leads to a plan to burn down the theater.
​Seven Scenes of Writers Writing Writerly
(collaboration with Lila Rachel Becker)
A CPA drones on about his unfinished masterpiece. A eighteenth-century woman scribbles her patriarchy-smashing masterpiece by candlelight. A man destroys his marriage for his art. Seven Scenes of Writers Writing Writerly gleefully rips through the worst clichés of artistic genius.
Presented at the University of Iowa Dada Futures Conference, April 2018
Towards the Heart of the Forest
Deep in a Russian forest, the witch Baba Yaga is attempting to have a quiet evening in. She won't have much rest when she gets a visit from a young girl named Vera, who is obsessed with the stories of the ancient sorceress.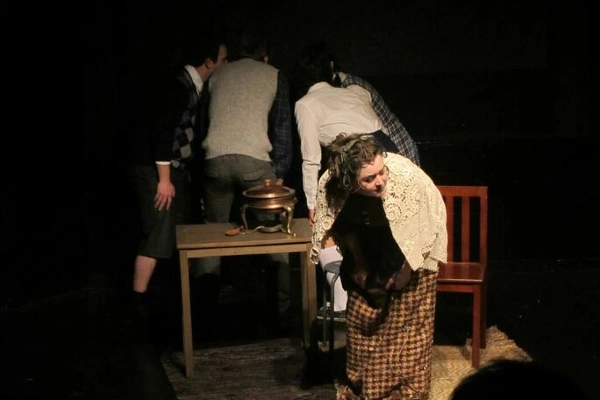 Presented at Between Us Production's Take Ten Festival, April 2015.
Two men fall in and out of love many times during the course of an 60 years relationship, which takes them from a youthful encounter in a park to a failed life together in Switzerland. Zurich is a ten-minute play that track this relationship in brief, elusive vignettes.
Produced by Buffalo United Artists, March 2015